Meet Our Team: Kylie & John
Wed 2 Jun 2021 | Cave Hill Creek News
Get To Know The Cave Hill Creek Team
Meet Kylie Jones, our lovely Office Manager, and one of the newest members of our team.…
Kylie started with us in January this year (right in the midst of Summer Camp craziness!), and is the friendly face /voice that will answer your calls and emails, and help with any enquiries in relation to your stay.
She brings to Cave Hill Creek a wealth of experience in managing Holiday Parks, owning her own business and working with children.
Kylie loves being outdoors, swimming (especially in the ocean), walking and getting involved in local sporting clubs and her most favourite things are seeing live music and spending time with her beautiful family and friends.
---
Meet John Robinson, our multi-talented Site Manager. John started his Cave Hill Creek journey as an activity instructor, but now looks after our picturesque grounds and buildings…..
We love seeing John's creativity in the continual improvement of Cave Hill Creek's facilities, while his jack-of-all-trades nature means that no maintenance issue is too hard. He constantly challenges our team to do things better, and more efficiently, asking great questions and keeping us accountable!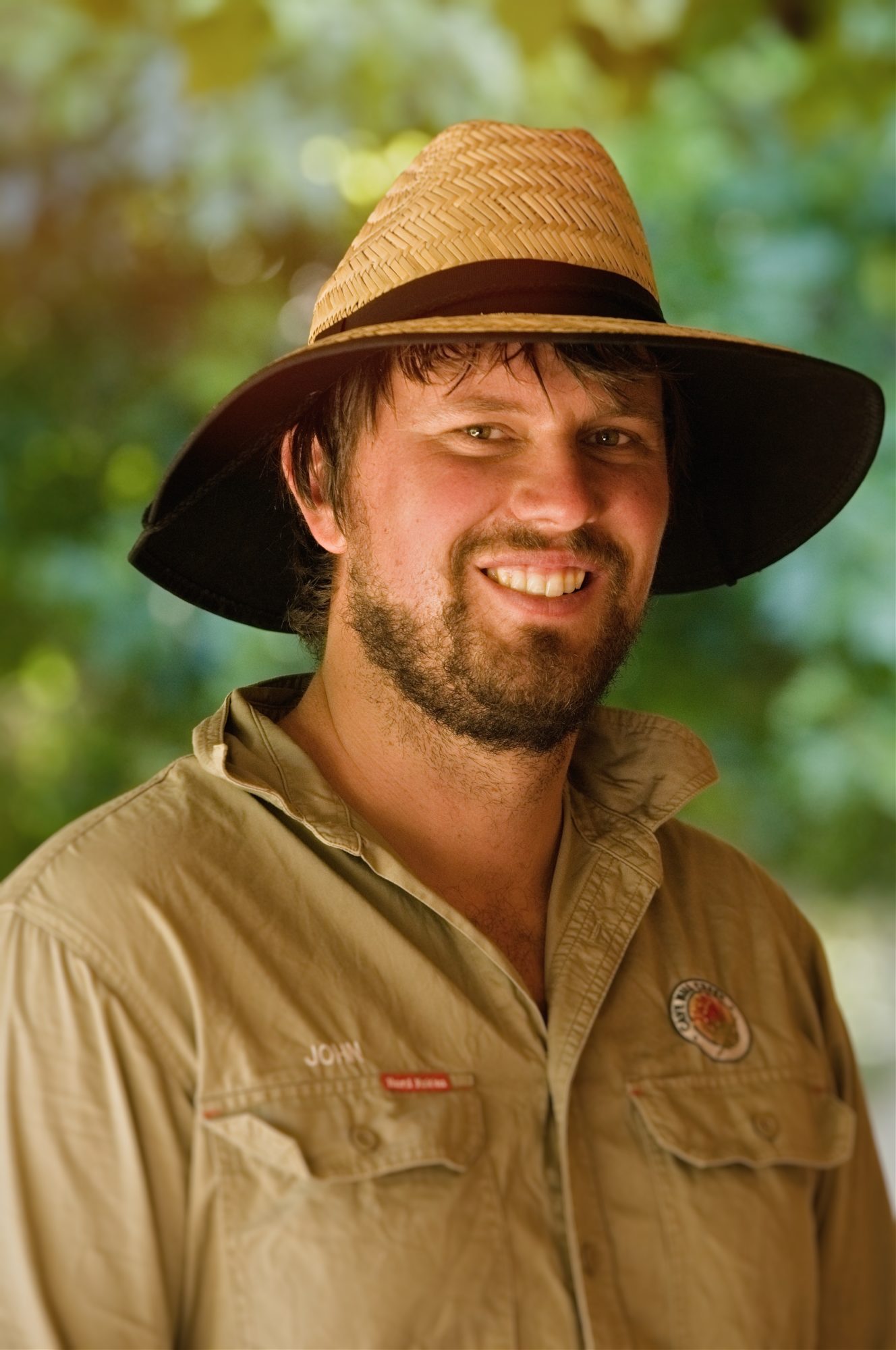 John was married at Cave Hill Creek (yes, he paddled his wife Abi down the lake in a canoe in her wedding dress – how awesome is that!), and even lived onsite for some time, so he and his lovely young family have a real connection to his workplace.
You will regularly see John driving around on the tractor, but don't be surprised if you still occasionally meet him on the end of an abseil rope, or paddling a canoe.