Meet Our Team: Brad, Kara & Felicity
Mon 10 May 2021 | Cave Hill Creek News
Get To Know The Cave Hill Creek Catering Team
Meet Brad, Kara and Felicity, the fabulous trio that makes up our busy catering team…
Brad Kerr, our Catering Manager and Chef, has been with us for 7 years. He and his wife Naomi were married at Cave Hill Creek 10 years ago and loved it so much he returned to join our team! Brad is passionate about creating memorable experiences and delicious house-made dishes for our guests.
Outside of work he enjoys spending time outdoors gardening, camping and cooking together with Naomi and their 3 children.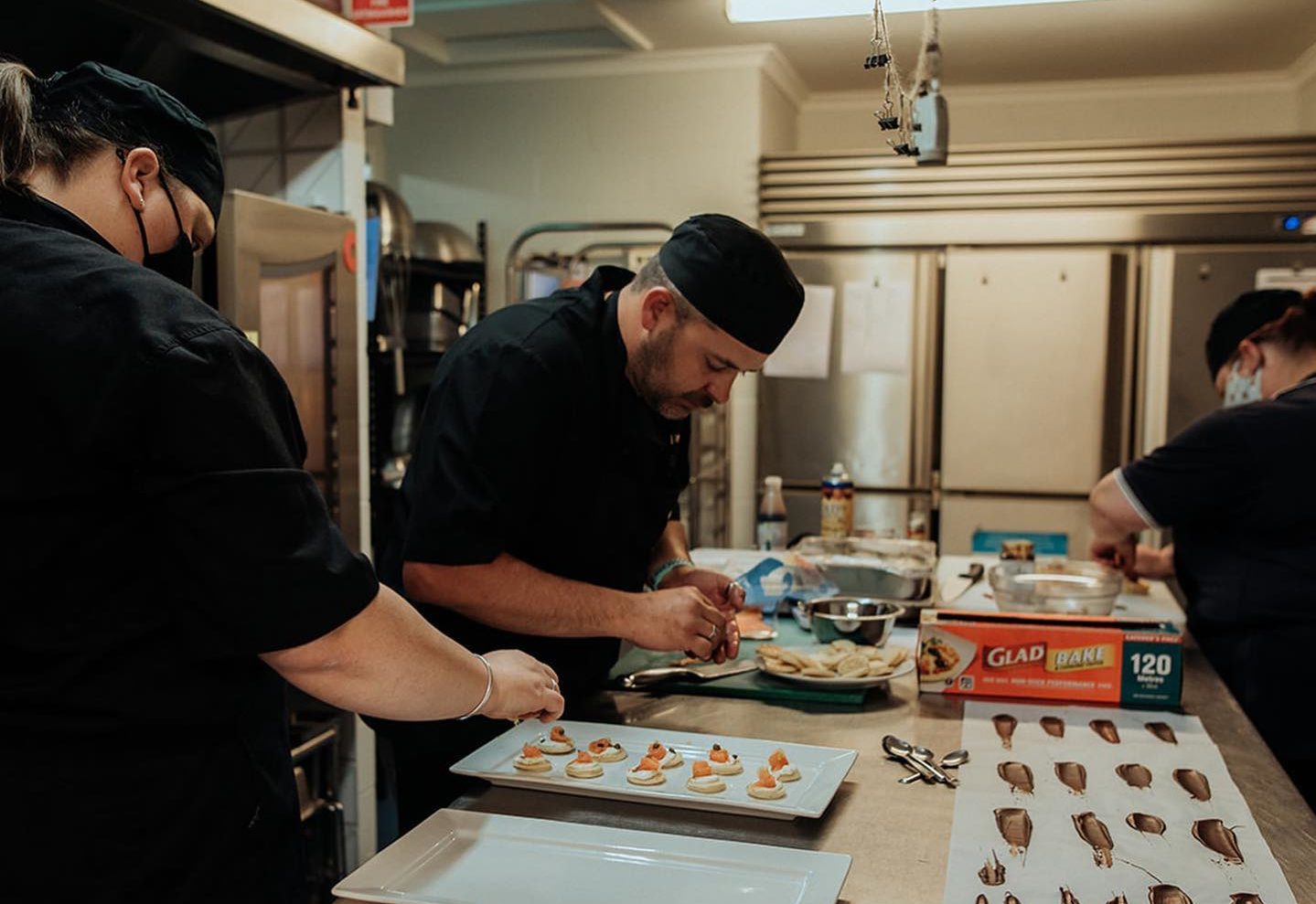 Kara Williams is a long time member of the Cave Hill Creek family (15 years!) starting originally as a cleaner/kitchen hand. After discovering her passion for food and qualifying as a chef 2 years ago, Kara now prides herself on making "every mouthful a delight" for everyone from school campers, to couples sharing their big day.
She loves music, and in her spare time enjoys camping with her husband Scott, and whipping up yummy goodies at home. Kara shares the role of Assistant Catering Manager with Flick.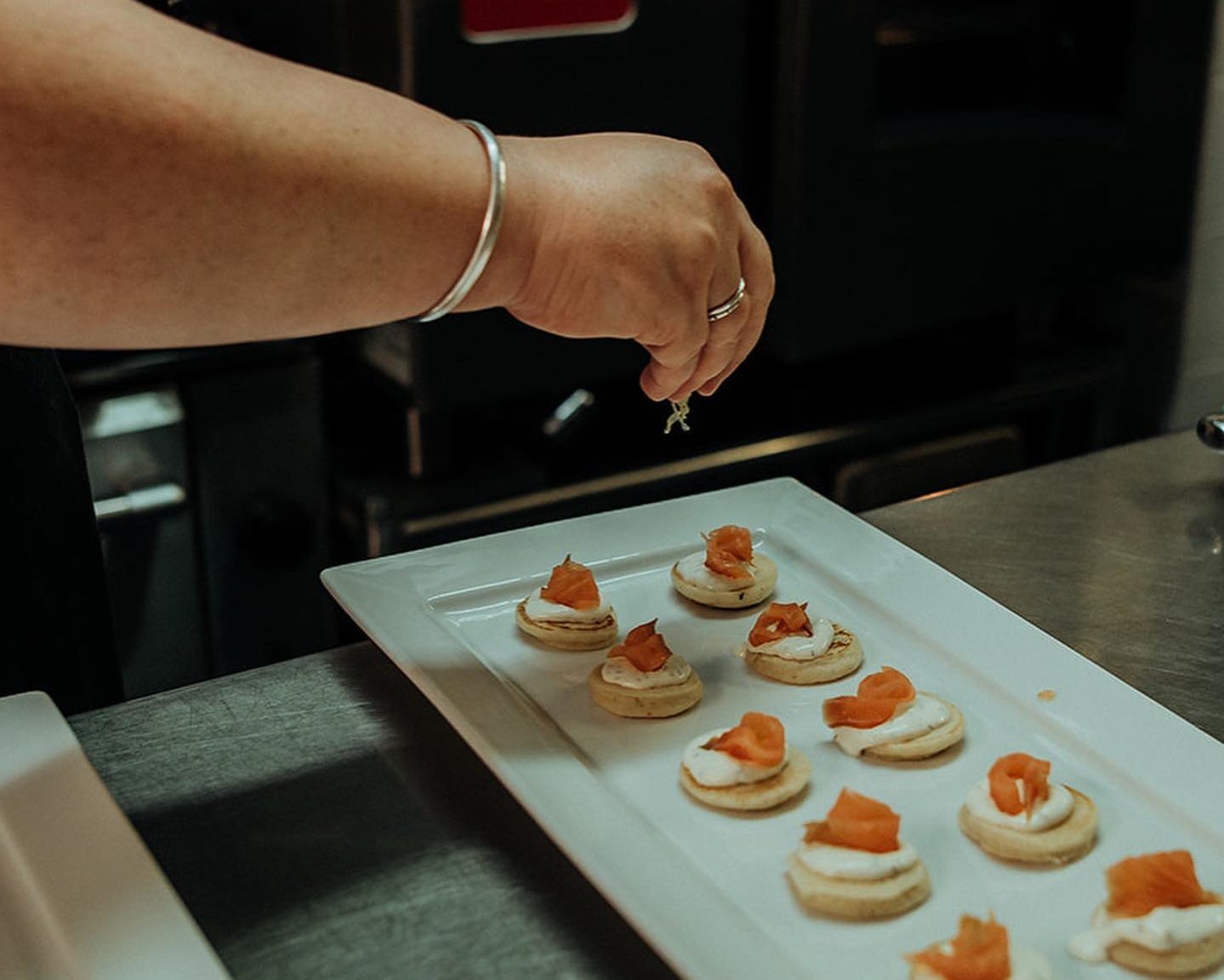 Felicity Patterson (Flick) is also our After-Hours Manager. She has been with us for 7 years, originally completing an apprenticeship at Cave Hill Creek.
She is enthusiastic and energetic and contributes to all facets of our operations, always with a smile – nothing is ever too much trouble! Having lived locally for over 20 years, she and her son enjoy living onsite at Cave Hill Creek, with all that has to offer.
This trio demonstrate real team work, flexibility and dedication to their jobs – we don't know what we would do without them!