Take Part In The Ultimate Victorian Group Glamping Experience
Fri 2 Dec 2016 | Group Gataways
​If you know a group of 12-24 people with a passion for the outdoors, a moderate fitness level, and most importantly… a taste for good food and wine… then Cave Hill Creek have the perfect weekend planned for you!
Our New Beeripmo Guided Walk/Glamping Weekend Offer:
The Beeripmo Walk Guided Tour takes you on a seriously satisfying adventure through the Mt Cole State Forest and My Buagnor State Park…
Satisfy your adventurous spirit – as you wind your way through cool fern gullies, alpine gum plateaus, towering messmate forests and grand granite outcrops.
Satisfy your taste buds – with our culinary team whipping up a winning combination of the regions finest flavours; incorporating fresh local produce, and some of the best wines from the Pyrenees and Grampians, plus a vineyard visit and chat to resident winegrowers!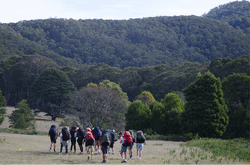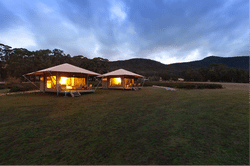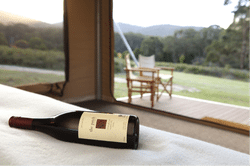 Satisfy your body, taking advantage of the luxurious glamping (glamorous-camping) tents and facilities Cave Hill Creek has to offer… our little slice of luxury amidst the great outdoors.
​And satisfy the soul, as you take in the magical views from the peaks of the Mount Cole Ranges, stretching across the stunning plains to Langi Ghiran and the iconic Grampians.
The Beerimpo Walk itself encompasses 21kms of some of Victoria's most picturesque countryside, just off the Western Highway… an hour west of Ballarat.
For further information or enquiries about Cave Hill Creeks Beeripmo walk, wining, dining, and glamping experience… visit our website, or contact Cave Hill Creek today.
We look forward to hearing from you!